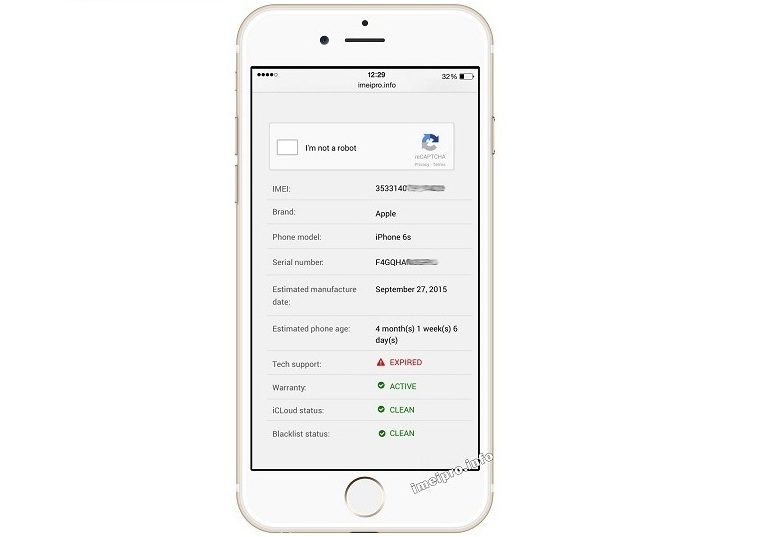 Check Apple coverage and technical support status. Device model, activation status, warranty expiration date and other details are also included while checking iPhone IMEI number.
All iPhone models are supported from iPhone 2G to latest Apple devices. Check your iPhone 12, iPhone 12 Pro, iPhone 11 Pro Max, iPhone XS, iPhone XR and all other existing modifications.
Find out if your iPhone is eligible for AppleCare coverage. AppleCare status indicates if the iPhone being checked has extended warranty and technical support, and whether accidental damage protection or theft / loss coverage are included.
Use our iPhone IMEI checker to make sure the device is clean, still on Apple warranty and doesn't have iCloud lock. Note that new and never used iPhone must have "Not activated" status.
We hope that our Apple IMEI lookup tool was really helpful to you. Use this iPhone checker when buying a used iPhone in order to protect yourself. We strongly discourage buying Apple devices with enabled Find my iPhone feature and iCloud lock in order to avoid wasting time and extra money. Also, keep in mind that iPhone may have a mobile carrier lock and, as a result, may not be used in all countries and with all operators.
Also we recommend you our free
Apple Serial number checker
, which can be used to verify any other Apple device, e.g. MacBook, iPad, AirPods, Watch.